Tourist Attraction & Function Venue on the Sunshine Coast
The Sunshine Castle is a medieval themed attraction that offers a journey back in time. Built in 1972 as the Fairytale Castle to only display fairytale depictions and dolls it now offers an insight into an era of European history. The Castle is home to a quality independent toy store 'Absolut Toys' and the Castle Coffee Shop. The Castle aims to bridge the gap between the Medieval era and the Sunshine Coast's history with a modern and innovative business approach.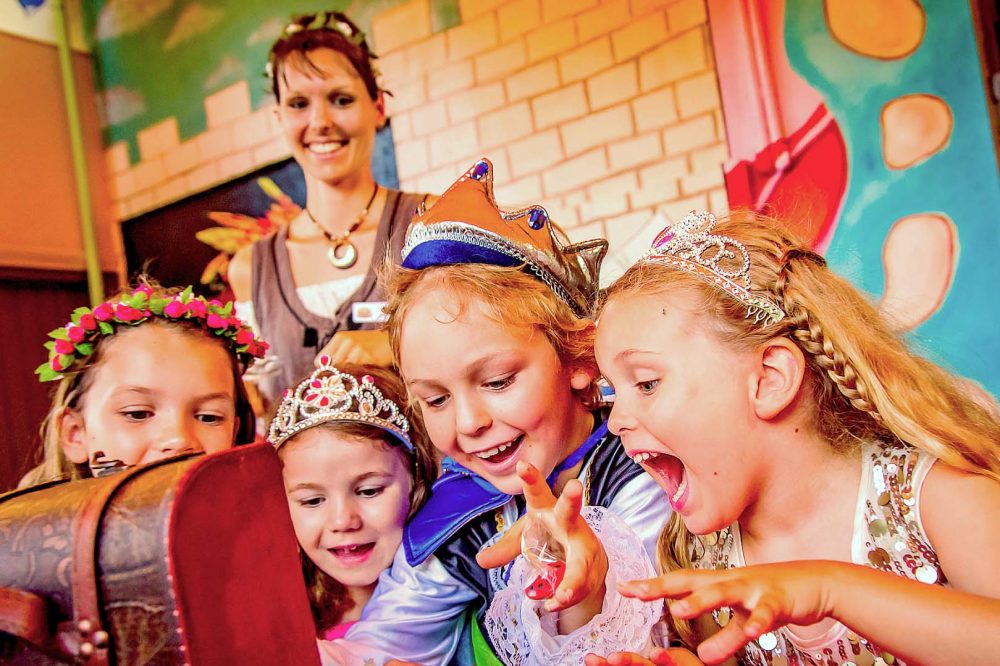 Self Guided Tour and Treasure Hunt
Explore the  atmospheric Castle Courtyard with all it's medieval displays and armour. Get interactive with our educational treasure hunt for children and the young at heart and earn a treat from the King's Treasure Chest. Our history shields tour offers detailed information on the medieval elements of the Sunshine Castle and medieval history. For more fun get  dressed up in themed head gear. Enjoy the mini tour by exploring our dancing dolls, the Castles of the world gallery, our newly renovated 'dolled up' doll museum, the fairytale walk and our model train. … Only your imagination limits who you can be as the magic happens..
Make sure you capture some pics of you and the family in front of the Castle turrets and towers and on the drawbridge over the moat (public access  to the original Castle buildings was ceased in January 2021 due to age and stage)
Mini Tour and Treasure Hunt is now only $8 per person!
Find out more
Absolut Toys and Collectibles
Absolut Toys is located in the centre of the Sunshine Coast in Bli Bli, inside the Castle, and offers you and your children quality toys that last generations at affordable prices.
Sourced from Australia, Europe and all over the globe, all the "absolut toys" are fun, safe and carefully chosen to create an environment that promotes learning and development as well as endless fun. Absolut Toys are stocking more variety of some of the well established brands in toys available currently, as well as introducing a whole new range of brands set to find homes in your children's toy selections in the future.
Find out more
Current Covid Conditions of Entry
Proof of vaccination required for castle mini tour and sit-in dining at the cafe.
All visitors or guests will be required to sign in via our covid app for tracing purposes.
All visitors and guests will be required to sanitise their hands frequently throughout the experience and wear a mask if this is currently mandatory in our region.
On arrival we ask you to confirm that you don't have fever or symptoms of respiratory infection (cough, sore throat, shortness of breath),
You have not returned from overseas or a current Australian hotspot and have not been in close contact with a confirmed case of COVID-19 (coronavirus) which would require you to be in quarantine and not out.
All our food and beverages are currently served in throw away packaging and must be consumed whilst sitting down. We will be enforcing a No BYO Food and Beverage Policy so that managing and maintaining Government restrictions is attainable.
Whilst we have a lot of space – there will be limits to the numbers allowed on site if these go above the current per square meter restrictions.
We are currently not offering any functions or events – as we concentrate on the Mini Tour, Toy shop and Coffee bar.